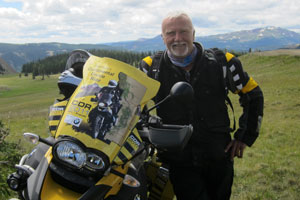 Jim Hyde started the business of RawHyde Adventures in the spring of 2002 with only 1 idea; and that was an 8-day dual sport tour from Los Angeles to Las Vegas. The tour was nearly a thousand mile off-road adventure through the Mojave Desert, touching all the dramatic places that have made the Mojave a sought after "adventure" destination for travelers from all over the planet.

In 2004 as our tour program matured we began our acclaimed "Adventure Camp" training program. In two short years we became the #1 Enduro training facility in the country, and we proudly maintain that position today.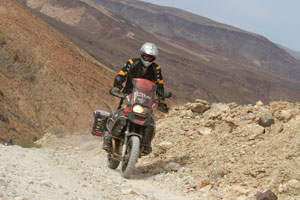 In spring of 2005 we branched out further offering a series of fun special events we call Adventure Rallies. They became a big hit because they are an inexpensive and classy way to enjoy the great outdoors in the company of fellow adventurers.

In the fall of 2005 we launched our Adventure Expedition program with a magnificent trip down the famed Baja Peninsula, and into the heart of Mexico to explore the fabled "Barranca de Cobre" (Copper Canyon) This amazing journey sparked our tour program which now encompasses global opportunities.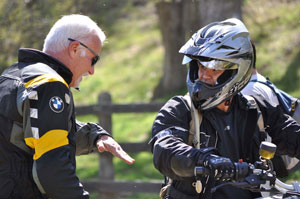 2007 brought new training programs, in the form of intermediate and advanced curriculums, The "Next Step" and "Expedition CV" as well as the amazing "Adventure Riders Challenge" Rally.

In 2008 we were officially endorsed by BMW Motorrad North America and we became an official BMW training center. The BMW Off-road Academy is one of only 9 places in the entire world where you can learn to ride a BMW GS the way it was meant to be ridden. We are very proud to be a part of the BMW family of training centers.

RawHyde, The BMW Off-road Academy has something fun and exhilarating for any Adventure Rider, whether you are new to the sport or a seasoned veteran, our programs truly provide the definition of adventure. We are committed to supporting the adventure motorcycle market with an ongoing series of innovative and fun programs.

Meet the RawHyde Crew...
&